According to Forbes, 1 out of 4 women want to start a business post-pandemic.


Do you work in the corporate



world but want to find more meaning in the day-to-day?


Do you want to change the world with your business, but don't know where to start?


Or do you just want to learn about what it's like to delve into entrepreneurship?
If so, you're just like we were.
We both scaled successful first-time startups with no background in entrepreneurship.


We understand the challenges of being a female entrepreneur.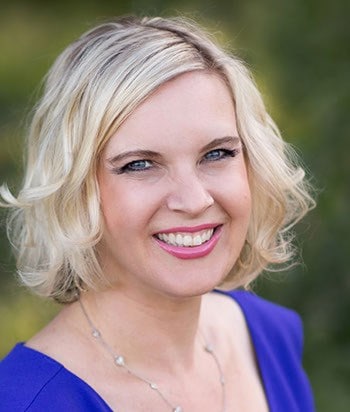 Lisa Thee knows what it means to create a business that is profit AND mission focused.
Lisa is a trailblazer who harnesses groundbreaking technology to grow revenue, create high-impact initiatives, and protect vulnerable populations.
Lisa was on the top 100 Human Trafficking Global Disrupters list as well as the Thinkers 360 Top 20. She's collaborated with the big names, companies and non profits like Intel, Google, Microsoft, Thorn, and the National Center for Missing and Exploited Children, and Lisa has a proven track record of success.
She connects mission-based companies with the best resources, advisors, and partners to scale rapidly in a responsible way.
Watch a FREE episode!
Get a taste of what we teach. In this lesson we share FREE apps and resources that were crucial to getting our startups off the ground.
We want to save you time & energy


Our entrepreneurship e-course features 5 easily digestible episodes and worksheets to help you answer crucial questions to get your business idea off the ground.
We cover topics like:
- Finding your customers and supporters
- Gathering early customer feedback with minimal up-front work
- Building your founder community
- Wellness practices to keep you working in the long term
- How to decide if your passion is a hobby or a business
You'll also be added to our 
exclusive Slack group
, where you can ask Lisa & Emily for advice along the way.
To get the most out of this course, budget 
1 hour per week 
to watch one episode and work through our helpful guides.


And save a bit of time to say hi to us on the Slack channel! You'll be sure to come out of the course with actionable next steps for your business.
See what people are saying about working with us...


Michael says:
"Lisa and Emily are a power duo. From the lean business model canvas to deciding if you should collect social media followers or set up a mailing list, this course is chock full of useful information for someone figuring out whether and how to start a new business."
Ramona says:
"Lisa & Emily's passion for helping people turn their ideas into thriving businesses shines through in such a sharp and concise manner. Both of these women are motivational examples of what all of us are trying to accomplish. I was given enough guidance to know where to best focus my energy, without becoming overwhelmed by lesser important details."
Do you have what it takes?


We'll help you figure it out!
We will help you determine whether you have what it takes to be an entrepreneur and help you take the first steps on that path.
After taking our course, you will have insight into the entrepreneurship methodology and have actionable next steps to turn your passion into a business.
Why not do it by yourself?


You could try to figure it out on your own, spinning your wheels for months and staying in a job you don't love.
But you could still end up months or years down the road in the same limbo, unsure of whether your idea to impact the world could have been viable.
Sometimes putting your dreams on hold is necessary, but in this time of uncertainty, wouldn't you much rather get clarity on your strategy so you can move forward?
What it's like working with us...


Tiffany says:
"More than just actionable advice or expert tips on starting your own business, what Emily and Lisa also deliver in this course is a framework to help aspiring founders systematically think through how to position their product, identify their users, and build momentum in starting something new. I've found it invaluable to have a specific outline like this to help me identify the important things to focus on next. After this course, I felt like I had the tools to build a clearer path forward to identifying target users and soliciting early feedback."


Let's change the world together!
We'd love to have you.